Prijavi se i osvoji Raise the Bar stipendiju
ZAVŠREN NATJEČAJ ZA DODJELU RAISE THE BAR STIPENDIJA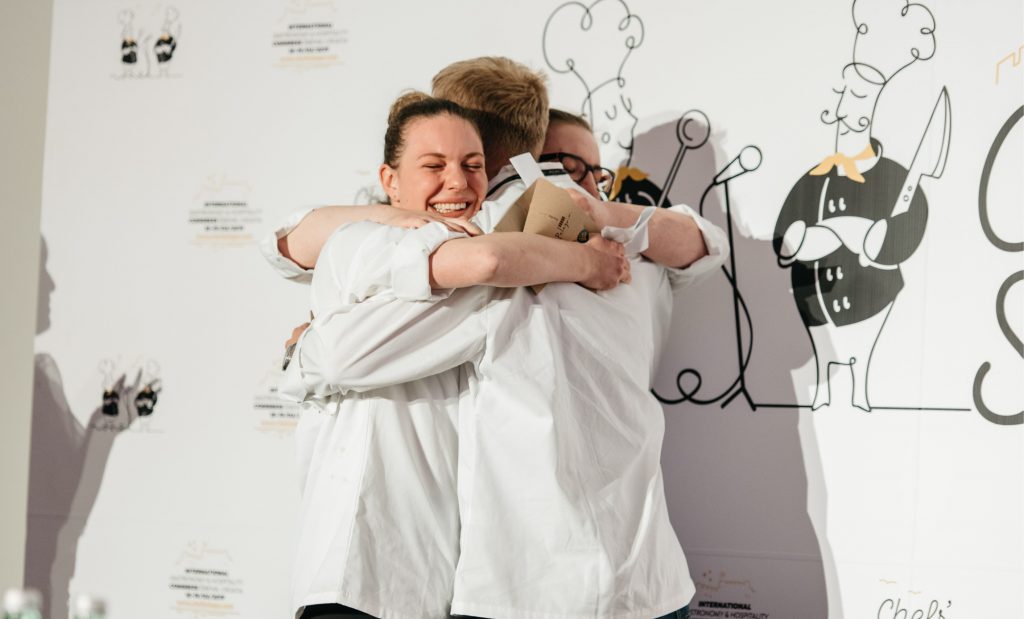 – Dobitnici Raise the Bar i Budi Foodie stipendija 2019.
Prijave za Raise the Bar stipendije 2023. su završene 1. veljače.
Raise the Bar stipendije 2022.
Ante Kapović, Marija Prša, Monika Gubić te Rok Smonkar su dobitnici Raise the Bar stipendija 2022. Stipendije su im uručene tijekom svečane večere povodom izdavanja vodiča Gault&Millau za 2022. godinu.
Dobitnici školovanja odabrali su svoje prestižne kulinarske škole – Rok ALMU u Italiji, Ante i Monika le Cordon Bleu u Istanbulu, dok se Marija odlučila za Ecole Ducasse u Parizu.